According to new research by Fairplay, Global Action Plan, and Reset Australia, despite Facebook's claim this summer that it would be limiting how companies may target children on its social media platforms, the adtech behemoth formerly known as Facebook is still monitoring teens for ad targeting.
Following a never-ending series of debacles, Facebook has renamed the group business name to "Meta." In what appears to be a doomed attempt to detoxify its brand, the group's new name is "Meta" — which seems like it will not last.
In the current issue of Facebook/Meta, adtech behemoth has been accused of not truly eliminating advertising targeting for teens, but it has maintained its algorithms' capabilities to track and target youngsters — continuing to keep its AIs' capacity to monitor and target children in order to use data about what they do online in order to maximize interaction and increase ad revenue.
Facebook/Meta has been accused of failing to make a substantial change in order to safeguard some of its most vulnerable consumers from hyper-manipulative marketing, instead opting for a misleading ruse of taking away a layer of targeting control from advertisers.
Although the firm denied it used tracking data to "personalize" advertisements for minors, it linked to teens' accounts in order to "personalize" advertisements. It didn't say why it's still gathering the information.
A group of international public health and child development organizations, human rights organizations, and privacy campaigners issued the charge in a letter to Facebook/Meta, highlighting the findings of its own research and demanding that the platform clarify how minors are really targeted on its sites — and actually commit to stopping it —accusing Facebook in the open letter of misleading both consumers and lawmakers.
The researchers discovered indications that Facebook's platforms are still "optimized" for children by algorithms, and that Facebook/Meta is using surreptitiously gathered data (such as through tracking pixels) about youngsters' online activity to feed its AI-driven ad targeting in order to stay financially successful.
However, in July — when Facebook/Meta announced (global) changes to advertisers' capabilities to target minors (on Instagram, Facebook and Messenger) — the tech company stated that targeting would only be allowed based on age, gender, and location; and that previously accessible targeting options (such as "based on interests or activity on other apps and websites") would be removed.
"[W]hile Facebook says it will no longer allow advertisers to selectively target teenagers, it appears Facebook itself continues to target teens, only now with the power of AI," the coalition of advocacy groups writes in the letter. "Replacing 'targeting selected by advertisers' with 'optimisation selected by a machine learning delivery system' does not represent a demonstrable improvement for children, despite Facebook's claims in July.
"Facebook is still using the vast amount of data it collects about young people in order to determine which children are most likely to be vulnerable to a given ad. This practice is especially concerning, given 'optimisation' might mean weight loss ads served to teens with emerging eating disorders or an ad being served when, for instance, a teen's mood suggests they are particularly vulnerable."
If the study conclusions are correct, "advertising for children is in fact even more personalised on Facebook, Instagram and Messenger," they say.
At a sensitive time for Facebook/Meta, the letter arrives as a result of whistleblower Frances Haugen's public leaking of thousands of pages of internal documents, which resulted in prominent news coverage highlighting concerns about Instagram's youth toxicity and other scorching issues.
He's spent hours in person presenting evidence to lawmakers on both sides of the pond, including members of the European Parliament who are currently working on two packages of comprehensive digital legislation that would increase transparency and governance requirements for platforms like Facebook and Instagram; and ex ante rules to the world's largest tech firms like Meta.
In recent months, several MEPs have been attempting to add an outright ban on surveillance advertising to the EU's draft legislation, in favor of privacy-safe options such as contextual advertisements. And the coalition's letter and study appear likely to increase support for a ban.
The worldwide coalition denouncing Facebook's "deceiving" double-dealing is also demanding that the firm end "creepy surveillance advertising" at least for marketing that targets youngsters.
A group of over 150 civil society organizations, including Amnesty International USA to Fair Vote, UK, Friends of the Earth, Center for Digital Democracy, National Center on Sexual Exploitation, Parent Coalition for Student Privacy, Privacy International, Stop Predatory Gambling and the Campaign for Gambling-Free Kids has signed an open letter urging Google to stop tracking students.
The Tech Transparency Project and other signatories include Facebook; Twitter; Microsoft; Uber; Apple; Spotify; Pinterest (and its parent company); Snapchat (parent company); Amazon Web Services (parent company), among others.
In their open letter, they state that their concerns over Facebook's continued targeting of teenagers were fueled by evidence given by Haugen — in which she stated: Last month, during a hearing before the US Senate, she said:
"I'm very suspicious that personalised ads are still not being delivered to teenagers on Instagram, because the algorithms learn correlations. They learn interactions where your party ad may still go to kids interested in partying, because Facebook almost certainly has a ranking model in the background that says this person wants more party-related content".
The researchers examined whether Facebook continues to monitor children's online activities and other web activity for advertising purposes, looking at Conversion APIs like Facebook Pixel and app SPK (which their report describes as "used exclusively to gather information for advertising purposes") They discovered that accounts registered to youngsters were being tracked by the Facebook Pixel.
Three test Facebook accounts were created on "clean browsers" using the age of a 13-year-old, one for a 16-year-old, and one with an age of 18.
"Our test account browsed a number of webpages containing an embedded Facebook Pixel. As the test account was logged in to Facebook, data about these visits could be identified by Facebook Pixel because of the login Cookie 'c_user'," they write.
"Using this Facebook Pixel data, Facebook can collect data from other browser tabs and pages that children open, and harvest information like which buttons they click on, which terms they search or products they purchase or put in their basket ('conversions')… There is no reason to store this sort of conversion data, except to fuel the ad delivery system."
"This shows that Facebook's ad delivery system is still harvesting data from children and teenagers," the researchers conclude. They go on to claim that deleting the ability of advertisers to target kids but keeping tracking so its AI can infer relationships for targeting does not represent any kind of improvement—nor the claimed "precautionary approach" Facebook/Meta advertised this summer—and arguing it may be worse (not least because targeting of teens is entirely hidden).
"Facebook's ad delivery system continues to harvest teens' data, for the sole purpose of serving them surveillance advertising, with all the associated concerns," they add.
"Replacing 'targeting selected by advertisers' with 'targeting optimised by AI' does not represent a demonstrable improvement for children in the way that Facebook characterised this in both their initial announcement and [Facebook's global head of Safety Ms Antigone] Davis' Senate testimony. It is, in all likelihood, worse."
The coalition's letter points out that Facebook/Meta has itself acknowledged the negative consequences of surveillance advertising for children, therefore taking the step of restricting advertisers' access to youngsters.
On the other side, if Facebook/Meta has not actually stopped tracking and targeting children with advertisements, there is little difference — and this summer's gesture appears to be (once again) marketing by the company's 24/7 crisis PR department. The coalition wrote to Facebook/Meta for comment.
The coalition's statement follows, denying that the tracking information discovered by the group is utilized for targeting teens with advertising, even though Facebook/Meta has still received it, stored it, and linked it to the user:
"It's wrong to say that because we show data in our transparency tools it's automatically used for ads. We don't use data from our advertisers' and partners' websites and apps to personalize ads to people under 18. The reason this information shows up in our transparency tools is because teens visit sites or apps that use our business tools. We want to provide transparency into the data we receive, even if it's not used for ads personalization."
With implications for privacy, security, and human judgment, AI-driven social media may be hazardous to young children's mental health.
She also said there is no such thing as 'safe' AI-driven social media for youngsters between the ages of 13 and 17, noting that Facebook's algorithms are made money by exploiting the emotional well-being of vulnerable teens.
The researchers also warn that surveillance advertising might intensify manipulation of youngsters through a "significant asymmetry" in ability and knowledge in the Fairplay section on surveillance advertising and children.
They also highlight what they describe as "growing evidence" that children and teenagers dislike being targeted by surveillance advertising, citing a recent Australian poll in which 82 percent of 16 & 17-year-olds said they had seen advertisements that were "so targeted they felt uncomfortable."
Other findings in the study include that "a majority of Australian parents (65%) reported feeling uncomfortable with businesses targeting ads to children based on data they may have gathered by monitoring a child online"; and an overwhelming majority of US parents believe "the practice of tracking and targeting kids and teens with advertisements based on their behavioral profiles should be ended."
Facebook announced another adjustment this month, saying that advertisers would no longer be permitted to target political ideas, religion, or sexual orientation in the midst of a worldwide glare of attention on its ad tools.
However, despite its claim that it would cease collecting and selling users' online activity to its ad-targeting algorithms, the firm did not say it would stop monitoring and feeding this information to its AI systems, allowing them to identify proxies that may be utilized for such sensitive targeting in a less transparent manner.
Facebook was also adamant about reassuring advertisers that they could still utilize other tools it provides for more detailed targeting of people — such as engagement custom audiences and lookalike audiences.
The Wall Street Journal's analysis shows that Google isn't obliged to take any further "reforms" in order to address the European Union's concerns. The company appears instead to be attempting to preserve its ad empire's invasive (and lucrative) targeting capabilities while avoiding accusations of exploitation, manipulation, and inherent data-fueled damage.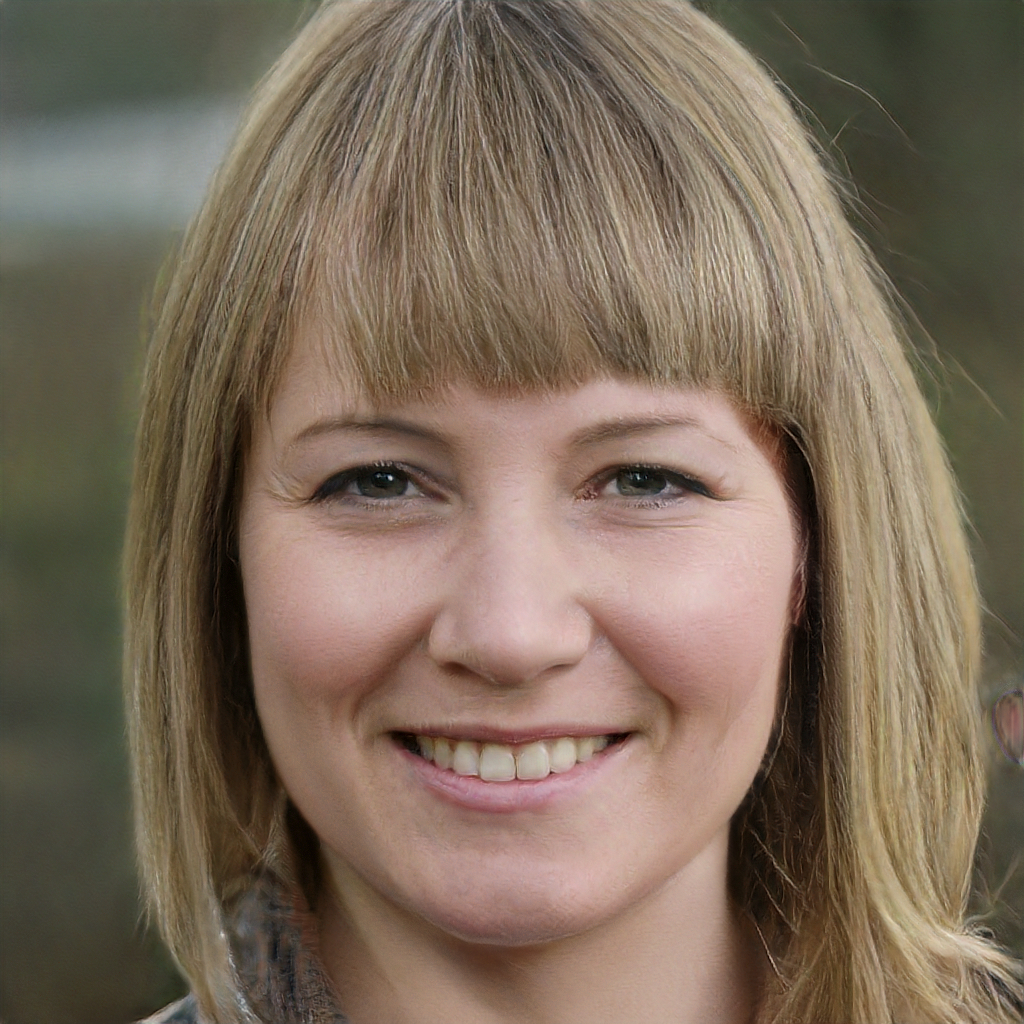 Subtly charming pop culture geek. Amateur analyst. Freelance tv buff. Coffee lover